There are many people with special educational needs and disabilities that defy all expectations accomplish some remarkable things, this article is just 3 examples of people who have not let their impairments get the better of them and have achieved great success.
Image from https://www.britishathletics.org.uk/athletes/adelle-tracey/
First of all is Adele Tracey whose special educational need is dyslexia which is a common learning difficulty that can cause problems with reading, writing and spelling, it causes problems with certain abilities used for learning, such as reading and writing. Despite having learning difficulty Adele put her mind into sport and has now been able to establish herself as one of the countries elite middle distance runners. By working hard and dedicating time and effort into her sport she was able to gain the title of British indoor 800m champion. Because of her successes and outstanding performances she earned the honor representing great Britain at the 2016 world indoor championships and at the European athletics championships, after conquering Britain and gaining experience in European competition she is now able to compete on a world championship level finding success at the IAAF (International association of athletics federations)  world championships of 2017 where she reached the semi-final. In a competitive world of sport where timekeeping and training schedules are essential with so much consideration and preparation going into everything the fact Adele manages to do this whilst coping with her dyslexia which must make all the above more difficult reflects on how remarkable she is as an athlete and show people a glimpse of how dedicated she is to her sport.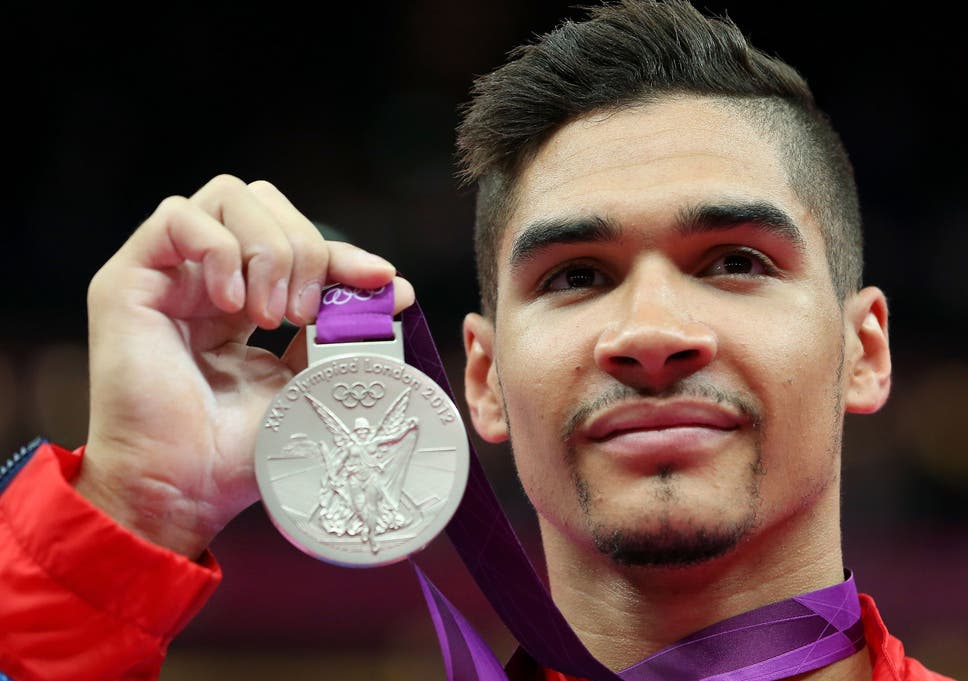 image from https://www.independent.co.uk/voices/louis-smith
Another athlete who has established himself in the world of sport is Louis smith of Team GB gymnastics. Louis was diagnosed with attention deficit hyperactivity disorder (ADHD) which causes difficulty in staying focused on tasks and organizing things, the hyperactivity side of it can mean that people with this condition find it hard not to fidget and can become irritated when in a professional environment as they have very short attention spans. In Louis' case he was diagnosed when he was seven years old after being a handful for his mum due to his previously undiscovered condition, by turning to sport it enabled him to use up some of his hyperactive energy and teach him valuable life skills of respecting others and having self discipline. Since dedicating himself to gymnastics Louis has accomplished some incredible feats competing at the 2008 Beijing Olympics, 2012 London Olympics and in Rio 2016 winning a bronze and two silver medals in the process, this is an extra special accomplishment as his first medal was the first time a British gymnast had placed in the Olympics since 1928 and so he really is one of the greats of his sport, his story of growing up with ADHD and dedicating himself going on to achieve so much should serve as inspiration not only to others with his condition who want to be successful but to anyone who wants to achieve showing that if you put in the effort you can get the results.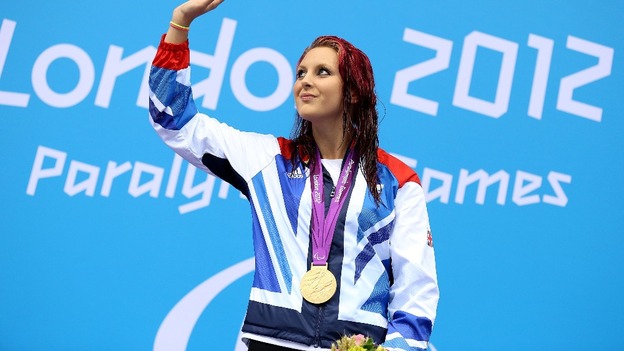 image from http://www.itv.com/news/anglia/2012-09-03/norfolk-swimmer-strikes-gold/
Autism spectrum disorder (ASD) is the name for a range of similar conditions, including Asperger syndrome, that affect a person's social interaction, communication, interests and behaviour. Jessica-jane Applegate is a british swimmer who was diagnosed with Asperger's syndrome at an early age. people with Asperger syndrome say the world feels overwhelming and that this can cause them considerable anxiety however Jessica did not let this deter her from pursuing a career in swimming after discovering her incredible talent from a young age, by the time Jessica was 13 she held multiple regional records which got her selected for a UK sporting talent program where she set the second fastest world record for her 200m freestyle.  Jessica's career is decorated in success as she boasts a staggering 24 gold medals in Paralympic events whilst becoming the first British athlete from the intellectually disabled classification ever to win a Gold medal during the 2012 Paralympics. Apart from Paralympic success Jessica holds 11 British records and a world record in the 100m butterfly. She herself has been quoted in saying that she struggles to cope with people socially and with concentrating on more than one thing which must make training and preparation for events so much more difficult. Jessica's astonishing achievements despite her condition have not gone unnoticed, in 2013 she was appointed a member of the British order (MBE) for her contributions to swimming.